Best Torrent VPN and P2P SOCKS5 Proxy Servers
Did you know that amongst VPN users, torrenters are the largest group by far? Not surprisingly that there are so many VPN services that claim they allow torrents. The reality however often is that they only tolerate them without doing the extra necessary to protect torrenting users.
We wanted to provide you a clear picture of what is going on in torrenting land and have, therefore, divided all VPN providers into three torrent categories.
Prosecution of P2P users continues. Already over a quarter million people have been accused and reached settlements due to P2P usage in recent years. After reading this article you should be able to make a well informed VPN choice to protect yourself while torrenting. It is important you consider the following points:
Choose the service that suits your needs. 1-year packages will save you some serious bucks.
Check if there are VPN servers located in your country for optimal download / upload speed.
All services listed below support torrent traffic and have NO bandwidth limits.
The logging policy of each service has been added to outline your level of privacy with them. This is an important consideration regarding your reasons for using a VPN.
Three torrent VPN categories
Torrent friendly VPN providers
VPN providers that tolerate torrents (but claim to be torrent friendly)
VPN providers that do NOT allow torrenting
Within these categories, we have sorted them on:
Logging policy
IP leaks
Download Speeds (SOCKS5 proxy)
Best Torrent VPNs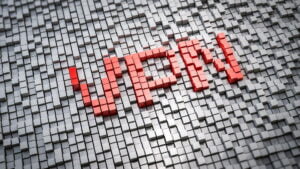 Category 1 – Torrent friendly VPN providers
Although it is easy to say that you allow torrenting, being torrent friendly is something else altogether. We analyzed hundreds of VPN services that popped up all over the world. Yet only a few of them really fall into the first category of torrent friendly VPN providers.
But how to quantify this?
In order to really be serious about torrent friendliness, a VPN provider needs to have a 'no logging' policy. This is the top torrent criterion for VPN services. The second criterion is to pass our IP Leak tests, a category 1 VPN cannot have any leaks.
Besides that, a category 1 VPN provider needs to provide high speeds. Usually, this is achieved with a SOCKS5 Proxy that only hides the IP addresses of its users, whereas a VPN also encrypts. The SOCKS5 Proxy is, therefore, a lot quicker and ideal for torrenting, where it all comes down to speed.
At IncognitoLine we only review and deal with the best VPN providers on the market. We test all of them ourselves and publish our findings uncensored in our reviews and articles.
Category 2 – VPN providers that tolerate torrents
The vast majority of the VPN services out there fall under this category. Most VPN providers prefer to say that they allow torrenting without embracing it and spending more money to provide the extra speed needed for fast torrenting. Therefore mid-level speeds, for example, because the providers do not offer a proxy like SOCKS5, are assigned to category 2.
Our IP leak tests always consist of three tests:
IPv6 leak test
DNS leak test
WebRTC leak test
If the VPN service has one or more leaks, it is in category 2. And don't let yourself be fooled by other criteria such as the country location. When there is no logging the VPN provider has nothing to give to the authorities even if by law it is obliged to do so.

Category 3 – VPN providers that do not allow torrenting
This group of VPN's blocks torrent traffic or prohibits it and leaves it up to the user not to engage in torrenting. Usually, they will cancel your account when they detect any torrenting. Basically, the security of these VPN providers is so poor that they do not want to burn their fingers on torrenting.
Most of the free VPN providers, therefore, fall into this category as you can see from our extended Free VPN reviews. There are some paid VPN services that do not allow torrenting either.
Supreme VPN services for torrenting
Actually, the top three results are no surprise to us. IPVanish, NordVPN and ExpressVPN are the best VPN services on the market and that is what you need when you are torrenting or watching Popcorn Time but also services like Kodi. Don't play Russian Roulette with category 2 providers, because it will be a question of 'when' and not 'if'.
As you can see, Windscribe VPN is passing the first two torrent criteria (Logging policy and IP Leak test), but for torrenting their speed is rather low, therefore they moved down to the second category. If they will be able to increase their speed in the near future and in case of Windscribe add some more servers to their list, they will be two very good torrent VPN services as well.
NordVPN – Dedicated safety for torrenting
NordVPN was founded out of ideology. The founders, childhood friends that reunited later in life, witnessed and experienced the increasing worldwide censorship and content control and they decided to do something about it. Well done.
Just as IPVanish, NordVPN showed zero leaks in our IP leak tests and most of its servers have very fast connections with the SOCKS5 proxy. NordVPN does not monitor, record or store any VPN user logs. They do not store connection time stamps, used bandwidth, traffic logs or IP addresses.
Besides that, they operate under the Panama jurisdiction which has no data retention laws. You can also pay anonymously with Bitcoin. The tested speed of 198 Mbps is ultra fast and more than enough for torrenting freaks.
NordVPN more then lives up to our testing criteria just like IPVanish. However, NordVPN has a better price point then IPVanish and therefore ranks number one.
IPVanish – Unbeatable in torrenting
For many years IPVanish is shining in the top ranks. Also in the VPN premier league, torrenting, they come out excellently. This is because their results are very balanced, with an incredibly high speed, thanks to the SOCKS5 proxy. They showed no IP leaks and have a very large number of worldwide servers.
The ultimate goal for a VPN server is to provide privacy and anonymity. Although it is not easy to pass our three IP leak tests, basically it is a must for any VPN provider, not only for torrent VPN's. IPvanish additionally uses over 60.000 IP addresses to share amongst its users, adding yet another serious security level.
IPVanish has a strict zero logging policy. They do not even store personally identifiable information from Google Analytics, and payment and service use are not linked. The incredible record-breaking speed of 308 Mbps was reached with the SOCKS5 proxy, that is especially suited for torrenting.
ExpressVPN – Anonymous torrenting experience

Express VPN is an offshore zero-log VPN provider. Like IPVanish they share IP addresses amongst users to make them untraceable. According to them, they do not process information that could identify users by a timestamp produced as part of an investigation. Their IP addresses are shared among customers and they don't have the ability to match a customer to an IP address.
Bitcoin payment is one of the anonymous payment methods they accept for financial privacy. So, despite claims of other review sites that ExpressVPN is partly logging, we couldn't find any proof of that. Although the speed of 84 Mbps that we measured is not high, it is enough for torrenting and besides that, it is very stable.
Differences between VPN and SOCKS5 Proxy
A proxy server is basically an intermediate between your computer and the internet. Your traffic that is routed through a proxy will have the IP address of this proxy. Your own IP address is therefore invisible.
SOCKS5 is a proxy without encryption that only hides your IP address. Because it does not encrypt your traffic, it is much faster than VPN. This is the main difference, because a VPN service encrypts all your internet traffic, besides hiding your IP address. With SOCKS5 proxy you basically trade higher speed for less security.
Any free options?
There are some free proxies for torrents you can use, but keep in mind that they are very limited in server locations, speed and bandwidth. It takes time and can be frustrating to find a proxy server that will last you a full day. Do NOT use the HideMyAss paid offers for file sharing; they will suspend your account and not refund your subscription fee, as stated in their logging policy.
Also understand that free VPN software usually includes nasty adware or malware that can harm your computer (privacy) and change browser settings, which you have to fix afterward since uninstalling does not restore your default settings.
Besides that "free" VPN services often spy on your data and sell it. You have been warned.
Conclusion
Based on our professional and rigorous tests, and strict but fair selection criteria, we have determined the best torrent VPN providers on the planet and we even offer a 20% off on the number two VPN provider IPVanish.
If you are new to VPN and wondering if and why you would need it, read our article on what VPN is. It will inform you about the basics and we are pretty sure it will convince you that it is necessary these days. You are taking huge risks if you are browsing, internet banking etc. etc. without VPN protection also on your Android device.
Do you want to know all about the common uses of Proxy servers, then read our article on it.