Hide.me VPN Review – BitTorrent Friendly
Hide.me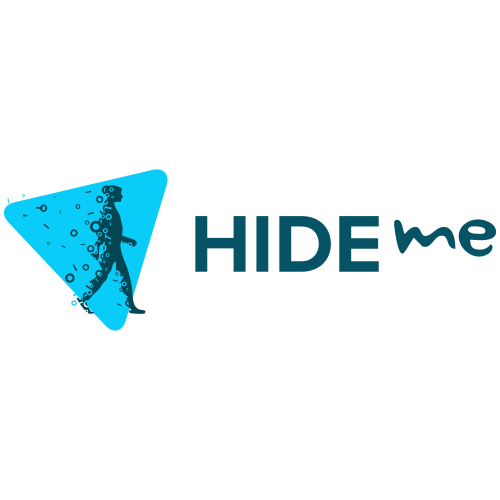 Who are they? Where are they from?
After searching their website, it was clear that Hide.Me is a VPN service based out of Malaysia.
Hide.me's own words:
We are based out of Malaysia, and local laws impose no obligations on us to store user logs, unlike most European, American, and Australian countries where VPN providers have no choice but to store user logs because the law of the land makes it mandatory for them to keep user logs.

We always wanted to build a VPN service that you couldn't feel. That's why we offer gigabit speeds and use cutting-edge hardware and software, some of it custom built by us to do the job.
Price/ Packages
Package Configuration
Hide.Me currently offers two packages (Premium and Free) with three pricing levels. The premium package currently includes the features listed below.
Unlimited bandwidth and data transfer
1900+ VPN servers in over 75 locations
Simultaneous connection on 10 devices
Zero logging
PPTP, L2TP, SSTP, IPsec, OpenVPN, and SoftEther protocols
Dynamic port Forwarding
Fixed IP address
Ad-free
24/7 live customer support options
The Ordering Process
Hide.Me allows for a quick and simple ordering process. Simply select your package and pricing plan, then input an email, billing address, and payment option. You are then ready to take advantage of all that Hide.Me has to offer on all supported devices and operating systems.
They also offer a 30 Day Money Back Guarantee in the event that you are unhappy with the provided service.
Payment Options
Hide.Me currently offers payment through the following services.
Major Credit Cards
Bitcoin
PayPal
Sofort
EuroCheque
GiroPay
CashU

Packages
Premium

1 Month: $12.95/month
1 Year: $99.95 – $8.32/month
2 Years: $129.95 – $4.99/month

Free
The FREE VPN service allows 10GB per month, is limited to 5 server locations and 1 connection. It also doesn't support streaming and a few other features. This free service does not even require an email address to sign up, making it one of the most anonymous VPN services we have reviewed to date.

Software and Connectivity
Hide.Me currently offers their service for Windows, macOS, iOS, and Android devices. From our testing experience, these clients are all artistically and elegantly designed, without sacrificing speed of connectivity or setup.
Windows Client
The tested client v.1.1 is a well-designed VPN client that combined simplicity with great connectivity choices. It ran quickly and without issue on the Windows 10 operating system. The client also integrated aspects of Hide.me's website, to allow upgrade payments and new system downloads to be made right from the application.
Some notable features include a kill switch, secure DNS binding, "launch on system startup", and multiple protocol options for your connectivity needs. The kill switch is an especially important feature that disconnects all internet connections if the VPN service fails for any reason, securing your anonymity in any case.
The Hide.me website and payment integration is an interesting feature, but at times is confusing and cluttered. Despite this, the client is well-designed and simple, allowing for quick login and VPN connection.
Mac OS Client
The tested client v1.0.5 is a simple but effective VPN client that allows for advanced customizability and connectivity options. It runs quickly on the macOS operating system and is streamlined for the simplicity and ease that is macOS. Connecting to a VPN location is easy and fast, allowing the user to get connected within seconds of downloading the free version of the client.
The Hide.Me macOS client provides fast and efficient VPN connectivity while also providing many advanced VPN features. The interface is notable in it's design and mirrors the simplicity of the macOS operating system, allowing for the combination of a great VPN service with pleasant design.
Android Application
The tested client v1.5.4 ran smoothly and without issue on Android Nougat 7.0. It is an artistically designed and animation-heavy VPN application, lacking some basic functionality concerning in-app settings. Despite this, it connected to servers quickly and navigation was easy to understand.
From download to connection, the Android VPN app is very well-designed and allows for a pleasant experience when connecting to a VPN server. This application stands as one of the better VPN mobile clients we have reviewed, as it is simple to use while delivering great connection.
iOS Application
The Hide.Me iOS application v2.7.1 ran smoothly and efficiently on iOS 11. While it lacks some basic functionality such as the ability to switch protocols, it is beautifully designed and allows for quick and simple server selection and connection. The application is easy to navigate and everything of necessity is in plain sight.
The user experience of this application is very well developed and the animations when connecting are pleasing and fun. As a VPN service, this application is fairly standard. From a perspective of design, this application is well above average.
Connectivity Options
Hide.Me currently offers WireGuard, IKEv2, OpenVPN, and SoftEther protocols. Compared to other VPN services, these are the newest protocols at the moment of testing that allow for a highly customizable VPN service.
Speed
Our standard and most reliable testing methods that we found are by downloading from the nearest and fastest HTTP or FTP link for 60 seconds and measuring the average and max transfer rate. Upload and ping tests are performed by the closest beta.speedtest.net server, the most accurate HTML5 speed test thanks to 3000+ servers worldwide.
Speed Testing
The test is performed with a 180 / 60 Mbps wireless connection on the United States' East Coast, from the server "UNC Chapel Hill" in Chapel Hill, NC. Speed tests with Hide.Me active are conducted through the VPN server "Washington D.C." on the OpenVPN protocol. Keep in mind that the max upload speed is only 60Mbps, meaning the VPN could potentially be faster than projected, depending on internet bandwidth.
Download link used: http://mirror.math.princeton.edu/pub/ubuntu-iso/yakkety/ubuntu-16.10-desktop-amd64.iso
Results without VPN in North Carolina, USA
Server UNC- Chapel Hill
Ping 12 ms
Average Upload 52 Mbit/s
Average Download 102 Mbit/s
Max Download 120 Mbit/s
Results WITH VPN in North Carolina, USA – US server
Server US- Washington D.C.
Ping 32 ms
Average Upload 44 Mbit/s
Average Download 82 Mbit/s
Max Download 89 Mbit/s
Hide.Me performed very well from the US East Coast when connecting to the US- Washington D.C. server. The service only slightly lowered both download and upload speeds, while a slight increase in ping is expected when connecting to any VPN. It is worth mentioning that this test was conducted with the Premium plan of Hide.me, allowing for a wider choice of server options that were closer to our actual location.
Servers
Hide.Me currently offers over 1900 server options in over 75 locations. Compared to other VPN services, this is a small server pool. However, they are constantly expanding.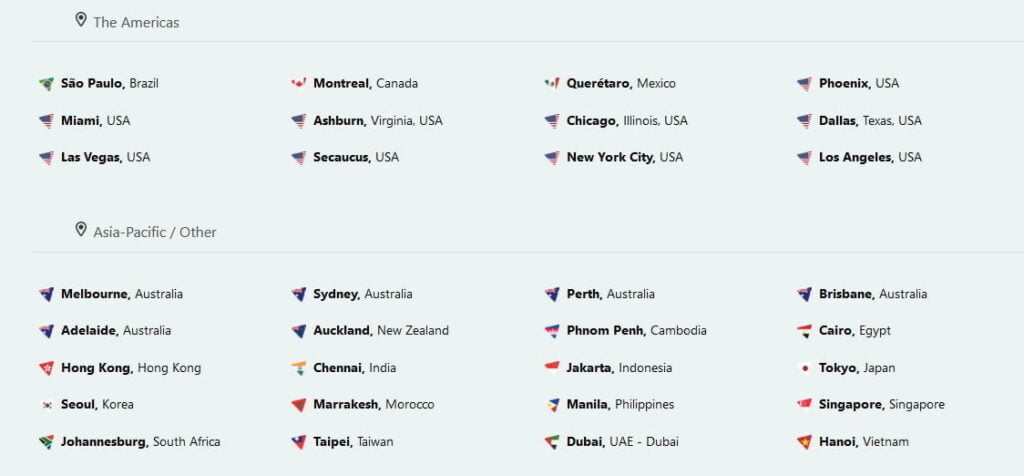 Reliabilit

y
The connection reliability of Hide.Me was always superb and provided no issues throughout the entirety of testing. We never lost connection or had trouble connecting to a selected server location. The artistic design of Hide.Me combined with the excellent connection reliability makes it not only reliable but impressively designed as well.
Level of Privacy
Hide.Me offers a "zero logging" policy with their service, that claims to be the best in the business. This is supposedly because Hide.Me is based out of Malaysia, where the law indicates that they do not even have to keep logs of internet traffic. This means that Hide.Me can not deliver logs to a law enforcement agency because they are never created.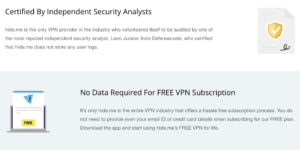 IPv6, DNS and WebRTC IP Leak Test
We tested for IP leaks at https://ipleak.net. Hide.Me did not leak your IP through WebRTC and IPv6. It also did not leak the DNS address of our ISP. This is a consistent representation of Hide.Me's claims about their service.
Customer Support
The customer support is one area of Hide.Me that operates in an extraordinary fashion. With 24/7 live chat and support available, Hide.Me exemplifies a prominent dedication to customer support. Questions can be answered in a matter of minutes, as the support staff is well-versed and knowledgeable.
FAQ
Is Hide me VPN free?
Yes, Hide.me VPN has a free VPN plan with limited features. They also offer a paid premium plan with full options.
Can Hide me VPN block ads?
No, Hide.me does not have an adblocker. The no-ads feature means that you wonu0027t get additional ads when using the VPN, even not in the free plan.
Can Hide me VPN bypass Netflix?
Yes, it can. Hide.me VPN masks your IP and location so you can access u003Ca class=u0022wpil_keyword_linku0022 href=u0022https://incognitoline.net/unblock-hulu-netflix-pandora-and-more-without-a-proxy-server-or-vpn/u0022 title=u0022Netflixu0022 data-wpil-keyword-link=u0022linkedu0022u003ENetflixu003C/au003E US content from anywhere in the world.
Pros
Artistic and elegant mobile interface
Customizable pricing and packages
Absolutely zero logging of data
Cons
High pricing
Limited number of server locations comparatively
Lack of emphasis on settings customization
Hide.me VPN
Believes in Freedom on the Internet
Take back your freedom with hide.me VPN today