Kodi VPN: Best VPNs for Kodi in 2019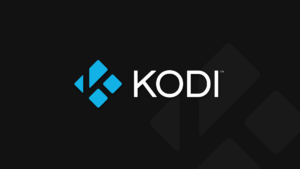 What is Kodi? Everything you need to know
The service that is called Kodi since 2004, already exits from 2002. Before that Kodi was known as Xbox Media Center and during its first year it was called Xbox Media Player. It is based on 'Open Source' technology and its parent enterprise XBMC has its headquarters in the United States.
In this article, you also learn how to setup IPVanish VPN in three simple steps.
Kodi's possibilities
In essence, Kodi is a free online 'open source' media center that you can use to centrally store all possible digital audio and visual content. You can also use it at home as a streaming hub that connects all your devices like television, computer, laptop, smartphone or tablet via a local network or via the internet.
Besides that, it is possible to watch live television and to record your favorite programs. All your movies, tv programs and your entire music collection and foto albums, gathered in one single place, and neatly arranged and accessible from anywhere. Great isn't it?
Kodi itself doesn't have any content, but you can use add-ons of third parties to find content. Open source software is simply said computer software that the owner allows everyone to study, add, edit, enhance and to distribute free of charge.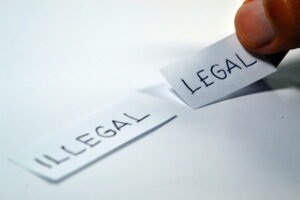 Is Kodi actually legal?
Kodi's software is completely legal. Also watching or listening to your own content is of course not illegal. But why is Kodi so often in the news concerning copyright infringements? This is where the mentioned third party add-ons play a role.
Besides the official add-ons, there are also a lot of unofficial add-ons or plug-ins that use the P2P concept. In 2017 the US government shut down several large add-ons. Also the Israelian anti-piracy group ZIRA shut down some. Read and shiver.
By using such add-ons, people can easily stream and/or download illegal content on their Kodi. This can be anything, like copyright protected sports matches, pirated Hollywood movies or licensed TV programs, but also, for example, child pornography. Be careful because many Kodi users are being sued for copyright infringement.
You are also taking a huge risk when you watch popcorn time without VPN protection.
What can you do with (P2P) Kodi add-ons: Pros and Cons
Before we describe the risks involved with Kodi, it is important you understand what P2P is and how it works. The idea behind P2P is ingenious but there are also risks connected to its usage.
P2P means Peer to Peer.
Normally when we talk about downloading or streaming the content is stored on a large server in a certain location. All users connect directly to this server via the internet and parts of the files that are being streamed or downloaded are going to all users in parallel. The more people download content simultaneously the more the server is being loaded and speed suffers.
With P2P there is no central place where content is stored, but the content is spread amongst all users (peers). If you stream or download with P2P, you get your file parts from many different users (peers) and you in turn share file parts with other peers. This is a super efficient way of file sharing because the many connections and capacities of the peer computers (computers of the users) are used in an optimal way.
However, it is impossible to know with whom you are sharing files and if they are the owner of the content or have copyrights. Malicious users can store, for example, illegal content like child pornography on your computer and spread it from there over the internet, without you noticing it.
It is also possible that there is malware amongst the files that end up on your computer due to the file sharing, which can be automatically installed. And even more dangerous is that it is possible that your personal and possibly confidential files and data, is shared with everybody on the internet. So, despite the enormous advantages, the risks are at least equally big.
The best Kodi VPN (add-ons)
Often you do not even realize that you have done something illegal with your Kodi or you don't notice that your IP address has been used for illegal practices. By using a VPN connection, your IP address is hidden and your internet traffic is being encrypted. You are therefore no longer traceable, not by your internet provider but also not by copyright trolls.
You can, therefore, avoid unexpected lawsuits, warning letters of the US Department of justice or mega high bills or settlement proposals. VPN also protects you from so-called man-in-the-middle-attacks. These attacks are one of the largest online risks at the moment.
A man-in-the-middle-attack works as follows: When two 'people' or organizations are connected, it is possible that a third party enters in between.  This way the 'man in the middle' can pick up all your confidential information. You can understand what the risks are if somebody infiltrates the connection between you and Kodi, without you noticing it.
Despite the many advantages and the open source character of Kodi, it also attracts many internet criminals that use Kodi to hunt for personal and confidential information of ignorant users. VPN helps to prevent this because your IP address is hidden.
The malware risk is however still present. For this, we recommend using a good antivirus program that needs to be kept up to date all the time.
For Kodi we recommend to use IPVanish because of the following:
Android TV is supported
Safe access to ALL Kodi Add-Ons
Quickest Streaming Speed
Prevents ISP Throttling
Hides your IP Address
No activity Logs

Setup Kodi VPN with IPVanish
We recommended to always use a VPN connection in combination with Kodi. Actually, we recommend this anytime you go on the internet. IPVanish, one of the leading current VPN providers, has made the integration with Kodi very easy.
It is very simple and goes as follows.
IPVanish-installation:
Look for the Google Play Store app on your Android TV
In the Google Play Store search option type in: 'ipvanish' without quotation marks
Select the IPVanish app and click 'INSTALL'
Accept the conditions of the IPVanish app in order to start installing
Click on the back arrow in the left top corner of the screen to go back to the Google Play Store
Kodi-installation:
Look for 'Kodi' in the Google Play Store search option without quotation marks
Select the Kodi app and click 'INSTALL'
Accept the conditions of the Kodi app in order to start installing
Push  the home button on your remote control to go back to the home screen and select 'my apps'
IPVanish-configuration:
In 'my apps', select the IPVanish app
Enter your username and password. Select 'remember me' if you don't want to fill out your login data every time. Click 'LOG IN'
Select the country and server you want to connect to and click 'CONNECT'
Click 'OK' when the 'Connection request' dialog box appears to confirm your Android TV that is you who triggered this connection request (safety feature).
 After a successful connection, the connection status will indicate "CONNECTED' and from that moment on your IP address and location will be changed and your internet traffic encrypted. You are now protected by VPN.
Push the home button on your remote control to go back to the home screen and select 'my apps'. From now on you can watch Kodi more safely.
As the last step, select the Kodi app in 'my apps' when you want to watch it. Have fun watching …
Of course, you don't need to especially use IPVanish as your VPN service. We have done reviews of many VPN providers, likeNordVPN, ExpressVPN, CyberGhost, PrivateVPN, VyprVPN, Windscribe, SpyOFF, etc. You can choose yourself. Just be careful with the free VPN services out there. As to 'Why' you can read following the link.
When you also torrent, make sure you use a torrent VPN.  We have analyzed what the best VPN services are for torrenting. Did you know that one of the possibilities of an anonymous proxy is to hide your online identity?